"Yes, I'm okay."
"No, I'm not upset."
"That's just how my face looks."
Though I'm not a fan of calling myself a bitch, I suffer from the commonly known phenomenon known as Resting Bitch Face (RBF). I had this "problem" long before people decided to name it—long before people considered it a problem and saw my supposed bitchy face as just as face. The diagnosis, however, also has an upside. When people ask if I'm okay, I simply point out the RBF phenomenon and they nod in understanding.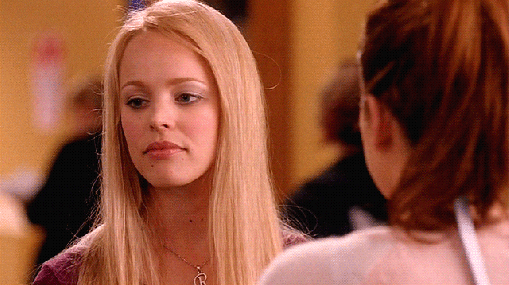 But when I worked last Saturday night, it was different. My face the pent up frustration of work, school and life in general.
As a server, I'm used to dealing with the ups and downs of a restaurant—the complainers, the bad tippers and yes, even the assholes. In the kitchen, we servers talk about these jerks as we serve them (and about out golden customers as well). Yes, we are allowed to be annoyed by your excessive neediness. And yes, we will comment on your shitty tipping.
But most of the time, there is a balance between good and evil. I'll even go as far as to say that most of the time, the good outweighs the bad. The couple that tipped extra will make up for the family that didn't tip. Most of the time.
Saturday night was not one of those days. On a day when the restaurant was full of parties, I was stuck with the usually coveted booths. On a night when we needed 10 servers, we had 13. On a night that we had a shot contest, people only wanted waters.
And there was no balance. I was stuck with one bad table after another. Most of the time I would say "fuck it" and move on. And I tried until one of my friends asked me how I was at the end of the night. "I'm alright," answered before saying, "Actually, no. You know what? I'm frustrated."
And I won't call it catharsis because calling my attitude for what it was didn't help the frustration go away. In the moment, though, I felt relief that I didn't have to pretend. I didn't have to go back to the RBF excuse. I didn't have to lie.
I was FRUSTRATED. And I've come to the (late) conclusion that the simple act of admitting that something's wrong can ease the weight of having to keep something hidden.